This product is available in our stores
You can buy this product without placing an order online at one of our stores in your area. Check where the product is in stock.
Check availability
Rakieta Wilson BLADE SW104 w najnowszej wersji na rok 2017. Używana przez najlepszą tenisistkę na świecie, nr 1 w rankingu WTA - Serenę Williams jest jeszcze lepsza od poprzednika i zapewnia znacznie większy komfort oraz kontrolę gry.
Wykonana z mieszanki grafitu i bazaltu charakteryzuje się niską wagą oraz dużą wytrzymałością. Nowy design nadaje rakiecie innego, ale wyraźniejszego charakteru, z którym będziesz wyróżniać się na kortach.
TECHNOLOGIE:
COUNTERVAIL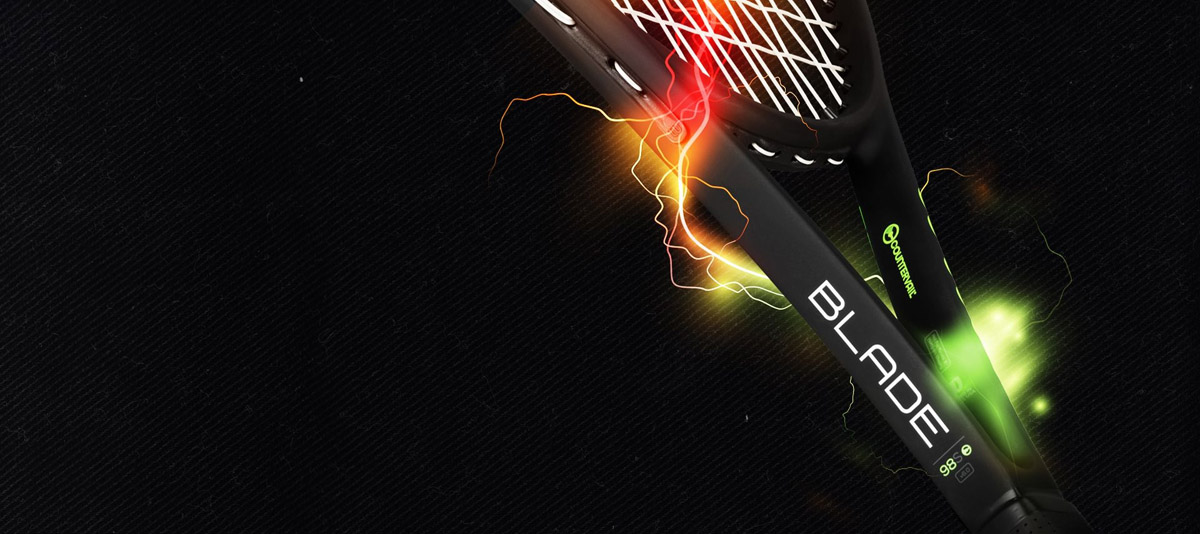 COUNTERVAIL to innowacyjna technologia materiałowa użyta do budowy ramy nowej rakiety do tenisa Wilson Blade, dzięki której sprzęt zwiększa energię uderzenia, co przekłada się na mniejszą ingerencję mięśni i szybszą ich regenerację podczas gry.
POWER HOLES
Otwory w ramie zwiększają punkt efektywnego trafienia i zapewniają większą moc uderzeń.
BLX TECHNOLOGY
Technologia oparta na zastosowaniu bazaltu - naturalnej skały wulkanicznej. Materiał ten za pomocą licznych włókien tłumi wibracje, co znacznie poprawia komfort gry oraz kontrolę.
PARALLEL DRILLING
Technologia zmniejsza tarcie naciągu o gromet co pozytywnie wpływa na jego trwałość. To rozwiązanie pozwala również zwiększyć pole efektywnego trafienia piłki.
AMPLIFEEL TECHNOLOGY

Elementy z grafitu i bazaltu umieszczone w rączce rakiety poprawiają czucie piłki.
Pokrowiec

:

Brak

Balans

:

GH

Rek. siła naciągu

:

23 - 27 kg

Przeznaczenie

:

Gracze Zaawansowani/ Turniejowi

Waga

:

306 gramów

Główka

:

670 cm2/104 in2

Ilość strun

:

18x19

Owijka

:

Fabryczna

Naciąg

:

Rakieta bez naciągu

Przedział wagowy

:

powyżej 300 g

Wielkość główki

:

102 cale i więcej