This product is available in our stores
You can buy this product without placing an order online at one of our stores in your area. Check where the product is in stock.
Check availability
Rakieta dla zawodników poszukujących większego czucia lotki. Doskonała dla ofensywnych graczy.
Technologie:
NEW BUILT-IN T-JOINT
Wzmocnienie wtopione w warstwy grafitu - w miejscu połączenia głowicy z shaftem. Mocne połączenie - odporne na skręcanie.
NANOMETRIC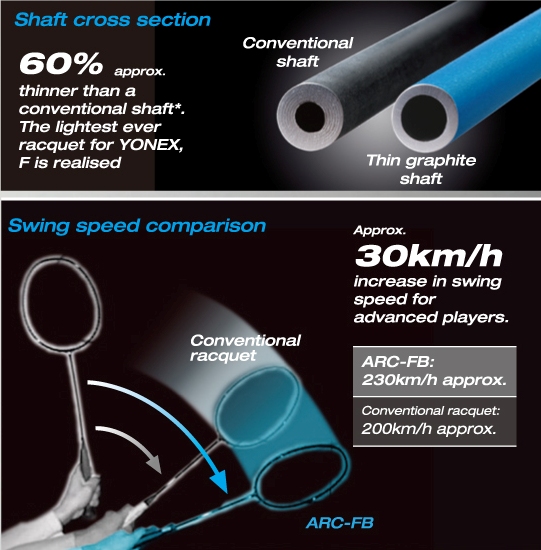 Zwiększona siła wiązania między włóknami węglowymi pozwalaprzenieść konstrukcje shaftu na wyższy poziom! Zmniejszona ilość węgla w shafcie sprawia, że jest on o 60% cieńszy nie tracąc przy tym na sztywności.
REXIL FIBER
Wysokiej jakości materiał Yonex'a zwiększający siłę uderzeń i absorpcje szkodliwych drgań naciągu.
Naciąg

:

Brak

Balans

:

HH

Konstrukcja

:

High Modulus Graphite + Tungsten

Pokrowiec

:

Pełny

Waga

:

4U (ok. 83 gramów)

Główka

:

Izometryczna

Wyważenie

:

Na główkę

Charakterystyka

:

Moc

,

Czucie

,

Ciężka główka

,

Dla zaawansowanych

Owijka

:

Fabryczna

Przeznaczenie

:

Seniorzy

Sztywność

:

Sztywna

Rek. siła naciągu

:

8-11 kg



Podobne w tej kategorii