This product is available in our stores
You can buy this product without placing an order online at one of our stores in your area. Check where the product is in stock.
Check availability
Świetny wybór dla graczy poszukujących uniwersalnej rakiety. Mniej zaawansowani zawodnicy docenią łatwość manewrowania oraz nadawania rotacji piłce. Rakieta doskonale sprawdzi się przy doskonaleniu tenisowych umiejętności.
TECHNOLOGIE:
BLX TECHNOLOGY
Technologia oparta na zastosowaniu bazaltu - naturalnej skały wulkanicznej. Materiał ten za pomocą licznych włókien tłumi wibracje, co znacznie poprawia komfort gry oraz kontrolę.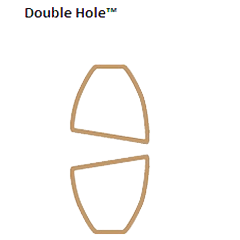 Powiększone otwory do przeciągania strun, aby zwiększyć dynamikę i moc uderzeń.
Pokrowiec

:

Brak

Przeznaczenie

:

Gracze Początkujący/ Średniozaawansowani

Waga

:

284 g

Główka

:

645 cm2/ 100 cali kw.

Ilość strun

:

16x19

Owijka

:

Fabryczna

Materiał

:

Graphite / Basalt

Wyważenie

:

325 mm

Rek. siła naciągu

:

21-25 kg

Naciąg

:

fabryczny

Przedział wagowy

:

280 - 300 g

Wielkość główki

:

98 - 102 cale