This product is available in our stores
You can buy this product without placing an order online at one of our stores in your area. Check where the product is in stock.
Check availability
GEL-SQUAD to wszechstronne, komfortowe obuwie, które jest doskonałe do squasha jak i innych sportów halowych. GEL-SQUAD zawiera Forefoot GEL Cushioning system, który absorbuje wstrząsy powstałe w czasię lądowania i zapewnia doskonałą amortyzację.
TECHNOLOGIE:
FOREFOOT GEL CUSHIONING SYSTEM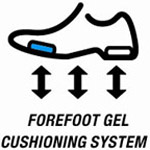 System amortyzujący ASICS Gel jest najbardziej znaną technologią firmy. Aby dostarczyć największej absorpcji wstrząsów, jednostki Gel zostały strategicznie ulokowane w środkowej części podeszwy buta. Do systemu amortyzującego ASICS Gel używa się różnych materiałów. W zależności od funkcji jednostki Gel zawierają silikon zamknięty w poliuretanowych kapsułkach . Kształt jednostek Gel także jest precyzyjnie projektowany w zależności od specyfiki funkcji i pozycji w podeszwie buta.
TRUSSTIC SYSTEM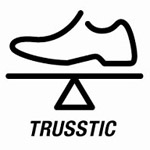 Ekologiczny  komponent znajdujący się pod częścią środkową podeszwy buta. Wspomaga kontrolę nadmiernej pronacji poprzez kombinację silnie wypoziomowanych warstw podeszwy środkowej. Obniża wagę całej konstrukcji podeszwy.
CALIFORNIA SLIP LASTING
Górna część  materiału została zszyta ze wstawką EVA i łączy się podeszwą środkową, w celu podwyższenia stabilizacji i komfort użytkowania.
OPEN MESH UPPER

Elementy cholewki wykonane z przewiewnej siatki wspomagają proces wentylacji.
REMOVABLE SOCKLINER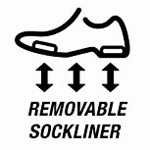 Wkładka, która może być zmieniana w celach ortopedycznych. Doskonale dostosowuje się do kształtu stopy.
Size chart
| Size | Adidas- Mens/Kids (cm) | Asics - Womens (cm) |
| --- | --- | --- |
| 37 | 23,0 | 23,0 |
| 37.5 | 23,5 | 23,5 |
| 38 | 24,0 | 24,0 |
| 39 | 24,5 | 24,5 |
| 39.5 | - | 25,0 |
| 40 | 25,0 | 25,5 |
| 40.5 | 25,5 | 25,75 |
Instrukcja pomiaru stóp i zestawy miar:
Wszystkie pomiary najlepiej wykonać centymetrem krawieckim
DS (długość stopy w cm) tę miarę można wykonać opierając piętę o stały przedmiot, podając długość stopy do końca palców.
UWAGA: Długość stopy należy podać dokładnie, bez 'zapasu'!