Dunlop Biomimetic Evolution 120 to model lekki i niesamowicie manewrowalny. Jedyna rakieta firmy dunlop zaprojektowana z myślą o kobietach profesjonalnie grających w squasha!  Balans na rączkę (headlight), główka w kształcie "łzy" z nieznacznie wydłużonymi strunami i niska waga, powodują, że jest to idealna rakieta dla szerokiej grupy zawodniczek.
Technologia BIOMIMETIC jest inspirowana przez naturę. Dunlop połączył wiedzę zdobytą na drodze ewolucji w trakcie milionów lat razem z najnowszymi materiałami dostępnymi w na świecie. Patenty przygotowane przez naukowców wykorzystują rozwiązania występujące w naturze.
TECHNOLOGIE:
BIOMIMETIC

Seria, której podstawą jest badanie natury i przyrody, aby czerpać inspiracje dla nowatorskich rozwiązań technologicznych pomocnych w życiu codziennym.
BIOFIBRE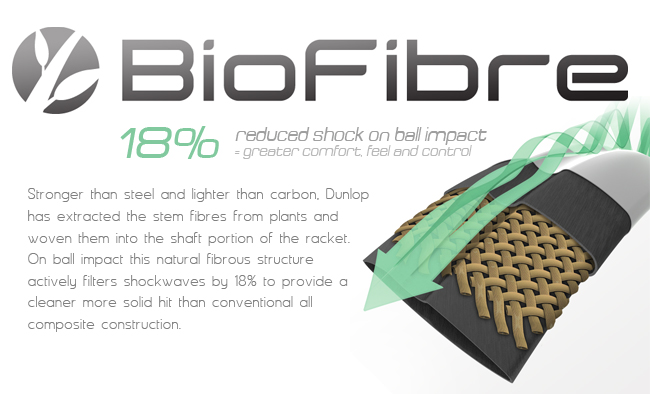 Redukcja o 18% drgań wywołanych wibracjami naciągu. Technologia opiera się na naturalnych włóknach występujących w łodygach roślin. Mocniejsze niż stal i lżejsze od carbonu włókna umieszczone w shafcie doskonale absorbują drgania zapewniając doskonałe czucie i komfort gry.
MOS2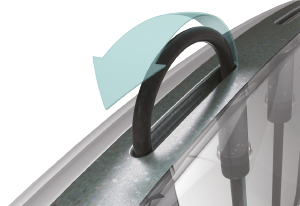 Technologia opiera się na właściwościach ochronnych i nawilżających skóry węża. Rewolucyjna polimerowa mieszanka samosmarująca, która zmniejsza tarcie naciągu o 27% oraz jego odporność na ścieranie o 40%. Swobodniejszy ruch naciągu i zmniejszone tarcie gwarantuje więcej mocy i większą trwałość!
Balans

:

GH

Konstrukcja

:

Biomimetic

Pokrowiec

:

Pełny

Przeznaczenie

:

Gracze zaawansowani/klubowi

Waga

:

120 gramów

Główka

:

470 cm2

Ilość strun

:

14x18

Owijka

:

Fabryczna

Charakterystyka

:

Lekka

,

Dla zaawansowanych

,

Prezycja

Naciąg

:

fabryczny

Przedział wagowy

:

90g - 120g