This product is available in our stores
You can buy this product without placing an order online at one of our stores in your area. Check where the product is in stock.
Check availability
Rakiety z serii ArcSaber wytwarzają energie podczas każdego uderzenia, zapewniając przy tym najwyższą dokładność.
Model przeznaczony jest dla średnio zaawansowanych graczy, preferujących defensywny styl gry, wykonany został z włókien węglowych co zapewnia wysoką wytrzymałość w połączeniu z lekkością konstrukcji. Arcsaber 6 FL będzie również dobrym wyborem dla osób chcących rozpocząć przygodę z badmintonem. Najwyższej jakości rama gwarantuje dynamikę gry w połączeniu z łatwością manewrowania.
Diagram Wyboru rakiet badmintonowych YONEX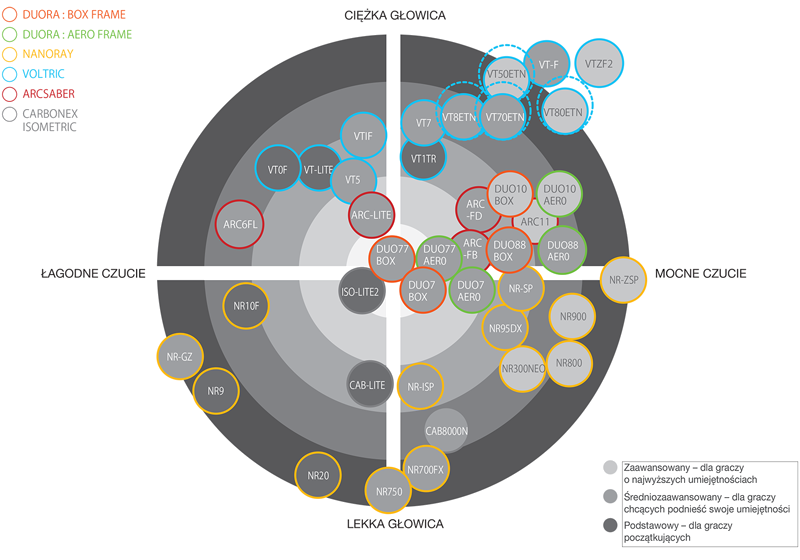 Zastosowane technologie:
NANOAIR SPRING
Pęcherzyki powietrza pomagają struną się napiąć, zapewniając lepsze przekazanie energii uderzenia.
Isometric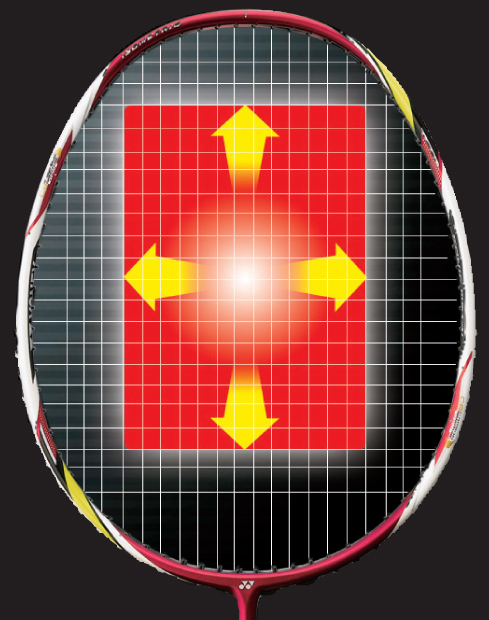 Izometryczny kształt główki zapewnia o 32% większy obszar efektywnego trafiania w porównaniu do tradycyjnych modeli. Sztywna konstrukcja, oraz wysoka manewrowość czyni rakietę idealnym wyborem dla graczy ofensywnych.
Built - in T-joint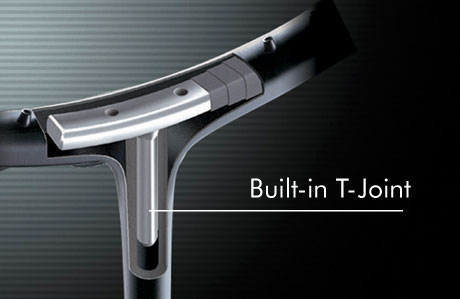 Wzmocnienie wtopione w warstwy grafitu - w miejscu połączenia głowicy z shaftem. Mocne połączenie - odporne na skręcanie.
Control Support Cap
Węższy niż w konwencjonalnych ramach gwarantuje szybsza zmianę uchwytu oraz wyższą manewrowość.
New Grommet Pattern
Nowy system przelotek, który wykorzystuje większą ilość otworów zapewnia bardziej wydajne wykorzystanie naciągu.
Balans

:

Even

Konstrukcja

:

Elastyczna

,

HMG, NanoAir Spring

Pokrowiec

:

Pełny

Rek. siła naciągu

:

8,5-10,5 kg

Waga

:

88 gramów

Wyważenie

:

Zbalansowana

Owijka

:

Fabryczna

Przeznaczenie

:

Gracze zaawansowani, zawodnicy

Charakterystyka

:

Dla zaawansowanych

,

Moc

Naciąg

:

fabryczny