GEL-BEYOND ma obniżony profil dla tych graczy, którzy poszukują idealnej kombinacji komfortu i szybkości. Ta edycja zawiera nowy Dynamic GEL Plate dla lepszej stabilizacji i asystowania twojej stopie w jej ruchu naprzód. Technologia Rearfoot and Forefoot GEL Cushioning absorbuje wstrząsy powstałe podczas lądowania i nagłych zrywów. Technologia Personal Heel Fit to pianka, która zapamiętuje kształt twojej stopy i dostosowuje się do niego, aby stworzyć komfortowe, spersonalizowane dopasowanie. Dla lepszej przyczepności na boisku podeszwa zewnętrzna wykonana została z gumy Wet Grip Rubber. 
TECHNOLOGIE:
REARFOOT AND FOREFOOT GEL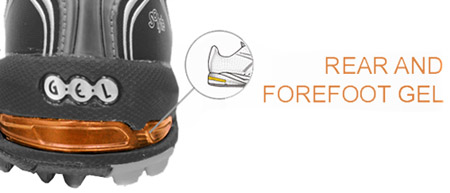 System amortyzujący ASICS Gel jest najbardziej znaną technologią firmy. Aby dostarczyć największej absorpcji wstrząsów, jednostki Gel zostały strategicznie ulokowane w środkowej części podeszwy buta. Do systemu amortyzującego ASICS Gel używa się różnych materiałów. W zależności od funkcji jednostki Gel zawierają silikon zamknięty w poliuretanowych kapsułkach . Kształt jednostek Gel także jest precyzyjnie projektowany w zależności od specyfiki funkcji i pozycji w podeszwie buta.
PHF (PERSONALIZED HEEL FIT)

Dwie warstwy specjalnej,dopasowującej się do stopy pianki, umieszczone w zapiętku buta w celu indywidualnego dopasowania i wyższego komfortu.
WET GRIP

Specjalna guma podeszwy zewnętrznej zabezpieczająca przed poślizgiem.
TRUSSTIC SYSTEM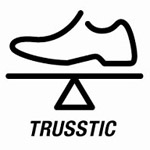 Ekologiczny komponent znajdujący się pod częścią środkową podeszwy buta. Wspomaga kontrolę nadmiernej pronacji poprzez kombinację silnie wypoziomowanych warstw podeszwy środkowej. Obniża wagę całej konstrukcji podeszwy.
CALIFORNIA SLIP LASTING
Górna część  materiału została zszyta ze wstawką EVA i łączy się podeszwą środkową, w celu podwyższenia stabilizacji i komfort użytkowania.
REMOVABLE SOCKLINER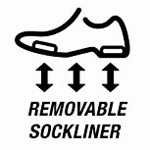 Wkładka, która może być zmieniana w celach ortopedycznych. Doskonale dostosowuje się do kształtu stopy. 
Size chart
| Size | Adidas- Mens/Kids (cm) | Asics - Womens (cm) |
| --- | --- | --- |
| 41.5 | 26,0 | 26,0 |
| 42 | 26,5 | 26,5 |
| 42.5 | 27,0 | 27,0 |
| 43.5 | 27,5 | 27,5 |
| 44 | 28,0 | 28,0 |
| 44.5 | 28,25 | 28,5 |
| 45 | 28,5 | - |
Instrukcja pomiaru stóp i zestawy miar:
Wszystkie pomiary najlepiej wykonać centymetrem krawieckim
DS (długość stopy w cm) tę miarę można wykonać opierając piętę o stały przedmiot, podając długość stopy do końca palców.
UWAGA: Długość stopy należy podać dokładnie, bez 'zapasu'!
Lekkie

:

Tak

Niski profil

:

Tak